Even in the mountains the temperatures can be high. Bathing in Auvergne then becomes a very popular summer activity. Between lakes, maars, dams... there are many stretches of water for the enjoyment of young and old.
Find out where to swim in Auvergne VolcanSancy and, with your feet in the water, make the most of your day.
Swimming at La Tour d'Auvergne lake

Thanks to the efforts of the municipality of La Tour d'Auvergne, the lake received the Blue Flag label for the first time in 2009. Since 2013, the label has been awarded to it every year. In 2023, the municipality did not request the renewal of its Blue Flag label. Each year, the Blue Flag recognizes municipalities and marinas, which permanently pursue a policy of research and sustainable application in favor of a quality environment. In this Auvergne lake, swimming is supervised in July and August.
Equipment
Free motorhome area: 70 pitches
Area: 5 ha
Maximum depth: 6m
Altitude: 1000 m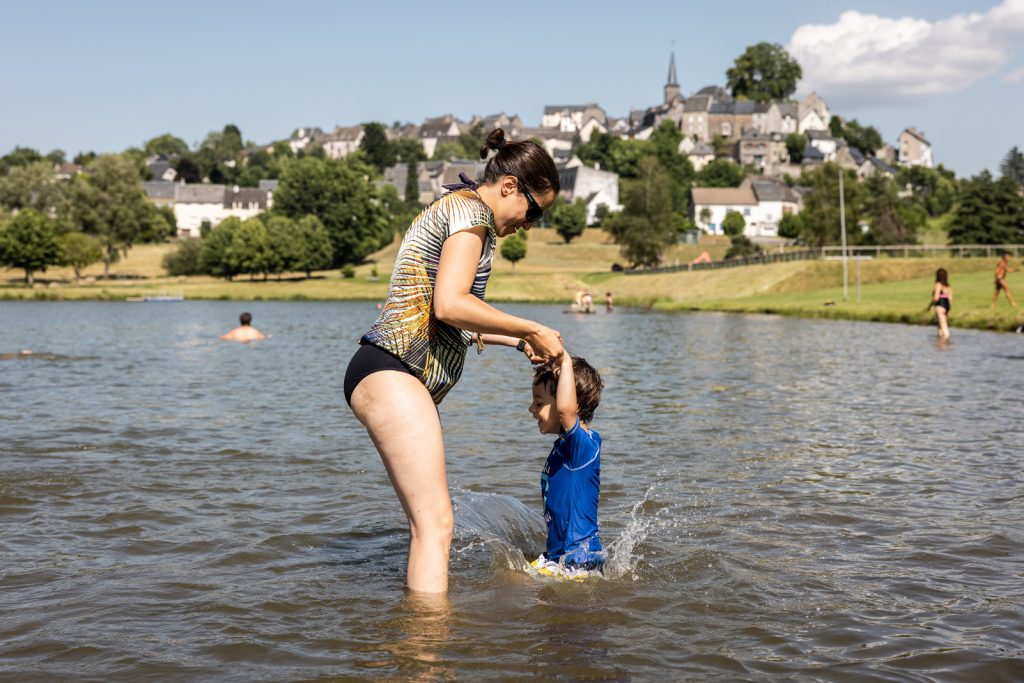 Other lakes are present in Auvergne VolcanSancy but swimming is not authorized there.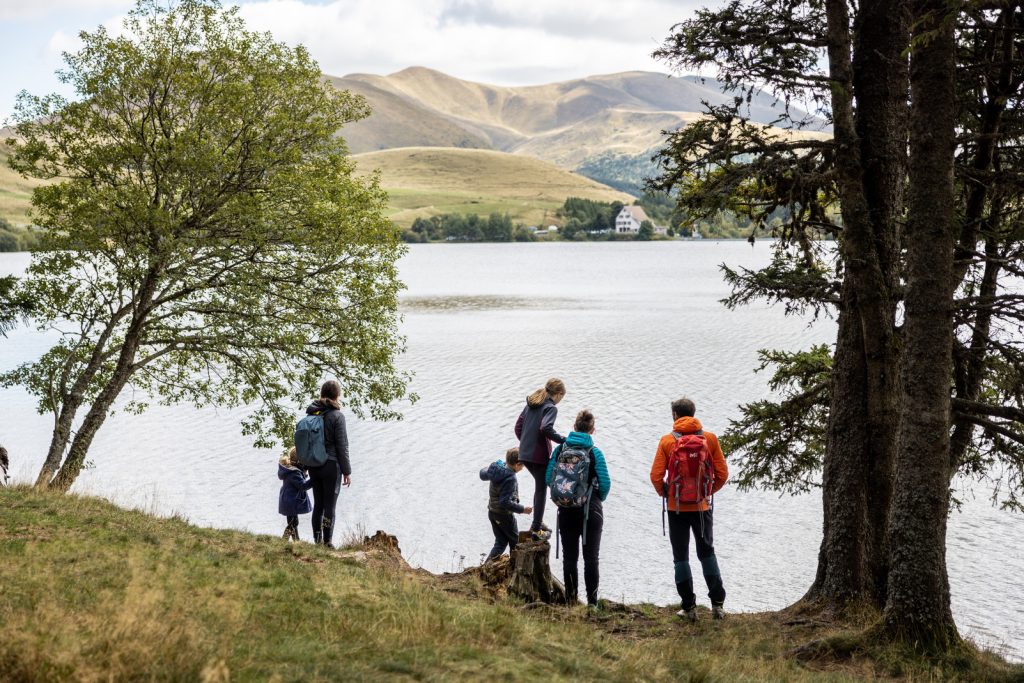 They are the starting point for beautiful hikes in the mountain pastures, to discover fabulous mountain landscapes and are ideal places for a family outing and a picnic, with your feet in the grass... Let's protect them!
Reservoir of the Bort-les-Orgues dam in Labessette
Guery Lake
Lake Servieres
---
Access to the Tour d'Auvergne lake
From the village of La Tour d'Auvergne, take the direction of Bagnols.
---