The highest lake in Auvergne, it was formed by a basaltic lava flow which blocked the "Mortes" stream coming from the plateau. Lac de Guéry is accessible all year round on foot or on snowshoes, departing from the Col de Guéry car park.
Near rocks Tuilière and Sanadoire, Lake Guéry (1244 m above sea level, 25 hectares and 16 m deep), a classified site and labeled "Sensitive Natural Area", is located at the convergence of several municipalities (Orcival, Mont-Dore, Saulzet-le- Cold and Perpezat). It occupies a vast depression which marks the boundary between the Monts Dore and the Banne d'Ordanche. Mountain pastures surround the lake, nestled in a vast basin dug out by glaciers. Today, a small masonry dam has raised the water level (dike).
Lac de Guéry is the starting point for many hikes.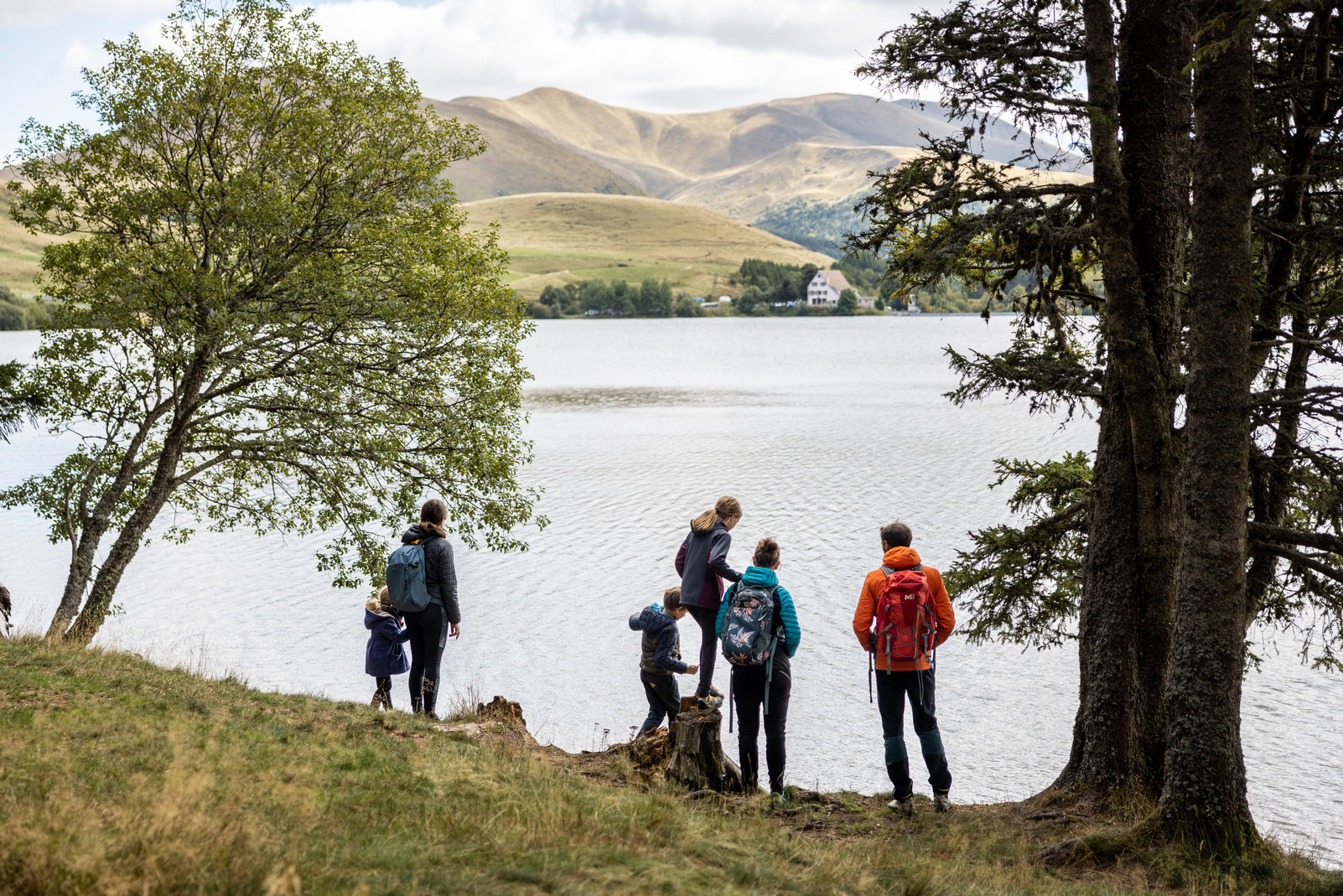 Walks around Lake Guéry
The Col de Guéry (1268 m) is particularly suitable for family outings. From Guéry, connections are possible in return to the lake of Servières or the Banne d'Ordanche. A looped circuit, marked, called "Le plateau du Guéry" will allow you to discover the landscapes of the Chaîne des Puys and to overlook the Dordogne valley and the towns of La Bourboule and Mont-Dore, crossing the plateau of Guery. Marked circuits, from 20 minutes to 4h30, leave from the Center Montagnard Cap Guéry. All these circuits allow you to discover the Guéry waterfall. It is also possible to go around the lake of Guéry (fitted out), from the same starting point (be careful, part of the path passes by the road).
Idea(s) for hike(s) to do near Lac de Guéry
Cap Guéry Mountain Center
On site, you will find at Cap Guéry mountain center : a Terra Alta nature trail, tourist information, equipment rental, a Nordic area, accommodation in the form of a cabin, an picnic room, etc.)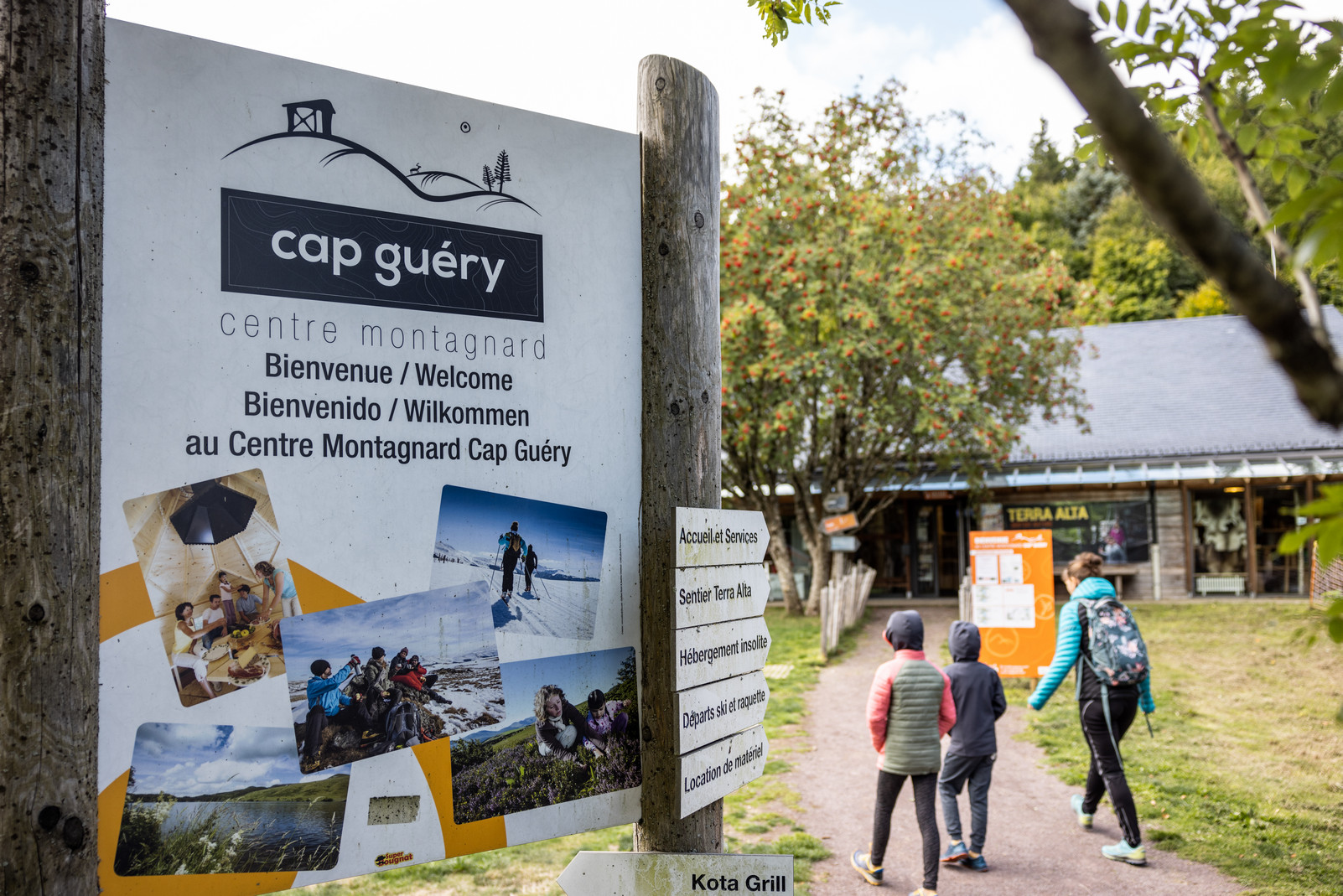 ---
A Sensitive Natural Space
This site is classified and labeled Sensitive Natural Area. It has been the property of the Puy-de-Dôme Departmental Council since 2021.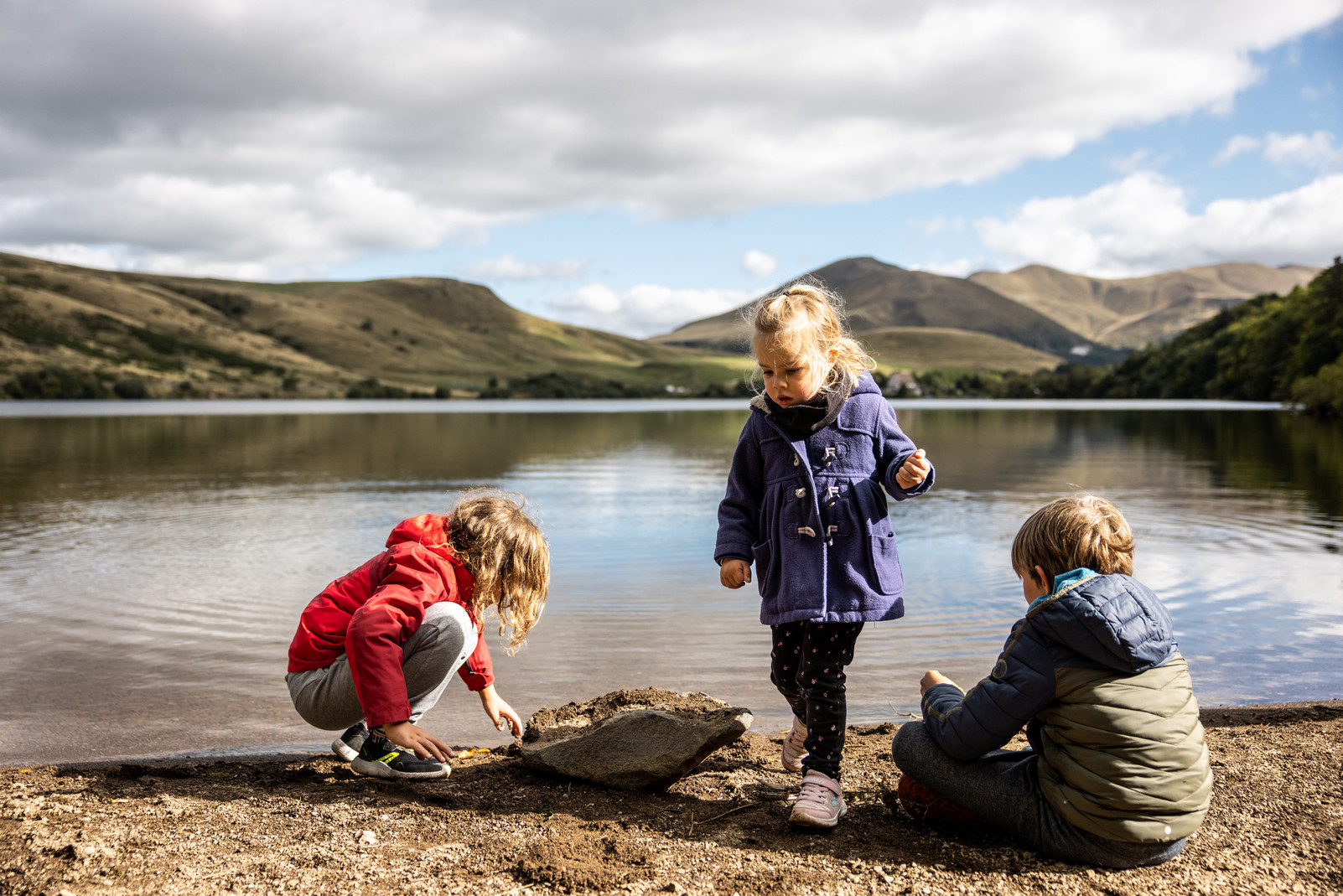 Good to know
Swimming and canoeing are strictly prohibited on Lake Guéry
The bivouac is prohibited
Dogs must be kept on a leash
---
fishing at Lake Guéry
Fish farming and halieutic management is entrusted by the Departmental Council of Puy-de-Dôme to the Federation of Fishing and Protection of Aquatic Environments of Puy de Dôme.
At the regulatory level, it should be remembered that:
fishing is open from the first Saturday of April
all fishing methods are authorized without bait
4 salmonids over 23 cm can be kept daily
a windowed mesh is established on the pike in order to preserve the trophy fish (sample of 1 pike per day and per fisherman between 60 and 80cm)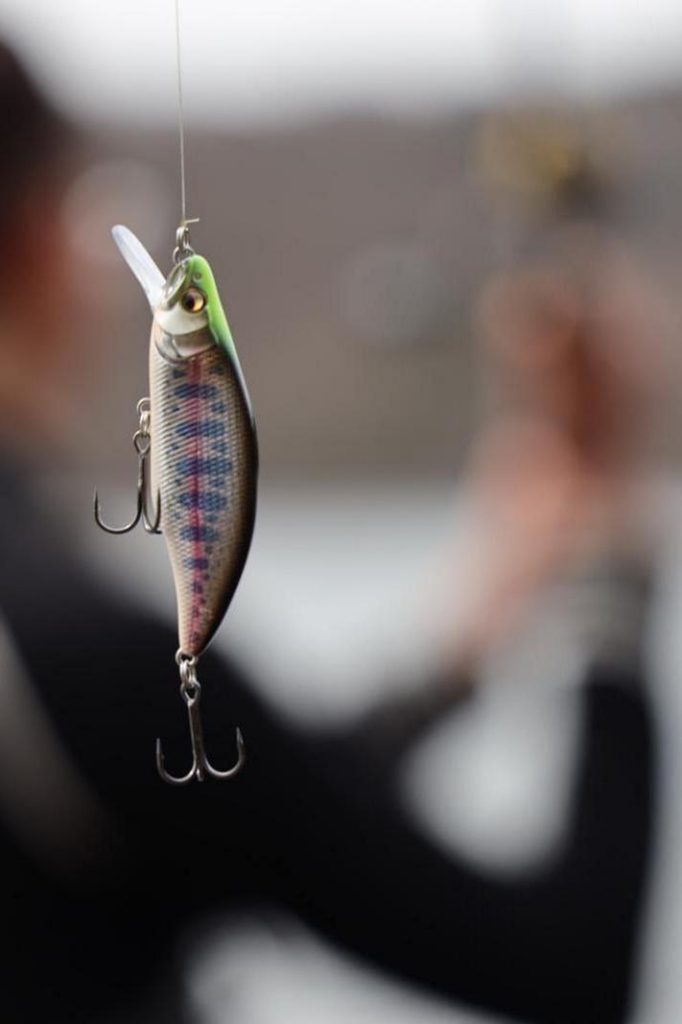 ---
Location
Lac de Guéry is located 8 km from the village of Orcival, on the road leading to Mont-Dore and the Col du Guéry (D 983).
Loading
---