Located at the foot of Sancy massif, about sixty kilometers from Clermont-Ferrand and only 7 km from La Bourboule, La Tour d'Auvergne is a small village surrounded by greenery and offering many outdoor activities, in the heart of an exceptional environment. This town is an essential tourist destination in Puy-de-Dôme, all year round.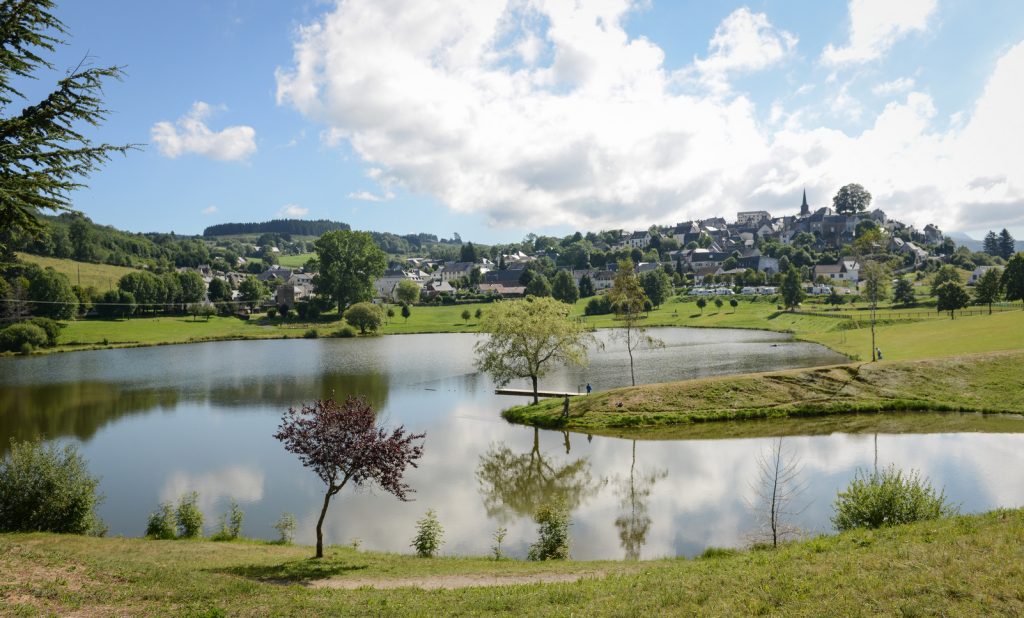 A great name for a charming town.
Many advantages
History: stronghold of the barony of La Tour d'Auvergne, one of whose descendants is none other than Marguerite de Valois or "queen margot"
Heritage: listed church of Saint-Pardoux, statue of Notre Dame de Natzy
Outdoor activities in all seasons: fishing, CO, mountain biking, swimming in summer, canyoning, hiking, Nordic skiing, snowshoeing...
Cascades
Lake and supervised swimming in summer
Tourist accommodation, shops and services, entertainment
Tour of the lake of La Tour d'Auvergne
A path of just over a kilometer allows you to go around the lake while enjoying the view of the Natzy hill and its statue as well as the perched village of the Tour d'Auvergne.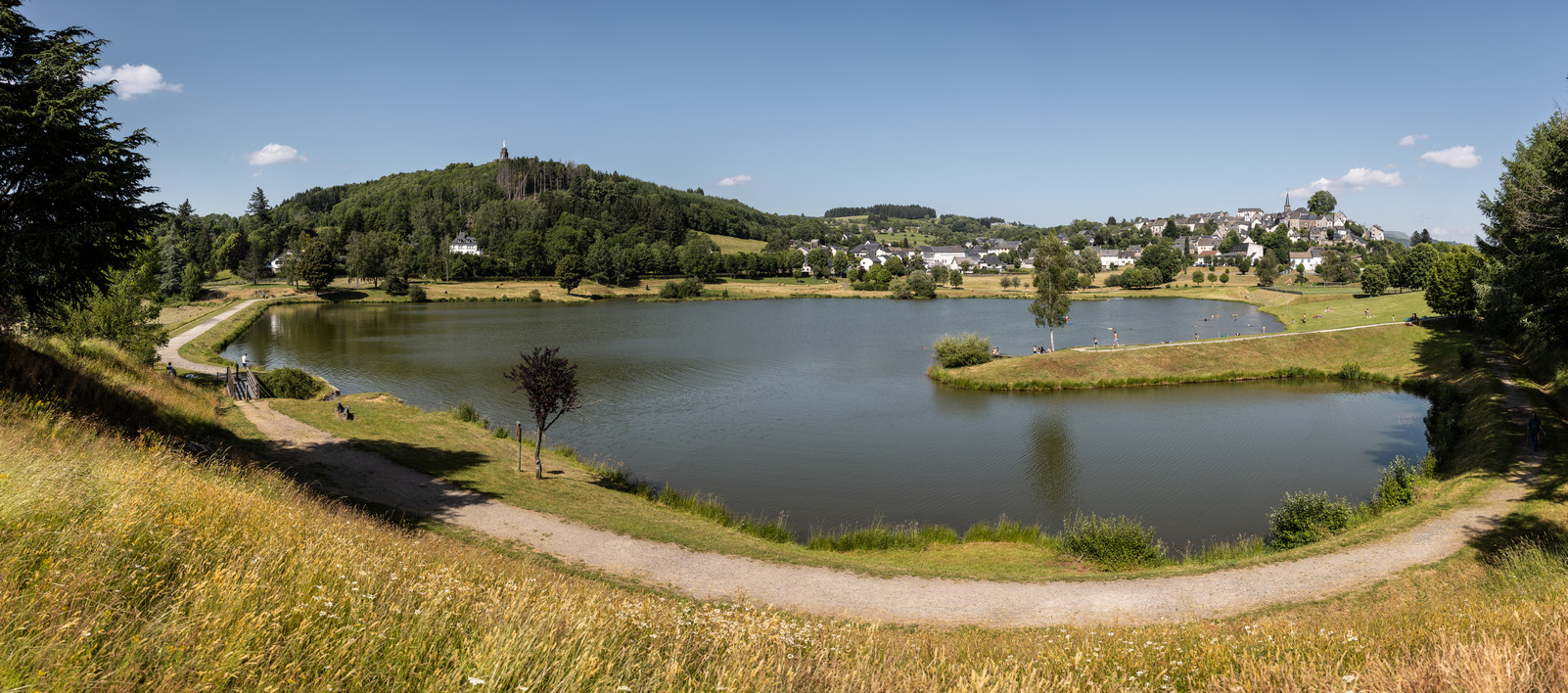 A green resort
The village of La Tour d'Auvergne has been labeled Station Verte for many years.
Station Verte is a tourist label created in 1964 by the French Federation of Green Stations and Snow Villages.
A Green Station is a welcoming territory in the heart of the land, recognized at national level as an organized Station offering meaningful stays, in favor of natural, authentic, humane and environmentally friendly tourism.
---
Discover the Auvergne tower
---
Map
Loading