Thanks to the structures benefiting from the Tourism and Handicap label in Auvergne VolcanSancy, you will find establishments accessible to the greatest number. In order to meet the expectations and needs of tourists during their stay as a whole, it is present in terms of accommodation, catering and leisure sites...
Find the list of establishments with the Tourism and Handicap label in Auvergne VolcanSancy.
Tourism and disability, a national brand
This is the guarantee of an adapted welcome for people with disabilities but also of additional comfort for other audiences (families with children in pushchairs, seniors, temporary disabilities, etc.).
The Tourism and Handicap label is the only state label awarded to tourism professionals who engage in a quality approach aimed at accessibility to leisure and holidays for all.
The Tourisme & Handicap brand offers a triple guarantee:
Quickly identify the tourist sites adapted to the needs thanks to the dedicated pictograms;
Sensitized and trained staff;
Services that comply with accessibility regulations, checked by specialized assessors.
Four Types of Disability Family
This brand identifies establishments that meet the specific needs of tourists with disabilities, whether auditory, mental, motor or visual.
Visual pictograms make it possible to identify them.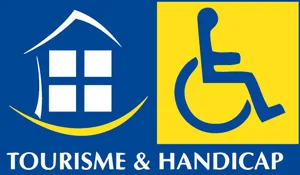 Motor disability
The engine pictogram guarantees independent access from the car park to the emergency exit: wide doors, gentle slopes and fitted out, non-loose and non-slippery floor, maneuvering spaces, passages under washbasin, under tables, under counters reception greater than 70 cm.
The staff helps with any specific request.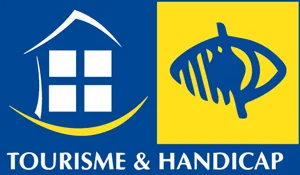 visual impairment
The visual pictogram guarantees well-controlled lighting.
The elements worth noting are contrasted.
Information and documents are presented in various large print and Braille formats.
Travel aids are implemented to preserve safety.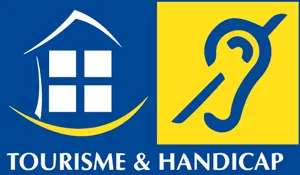 Hearing impairment
The auditory pictogram guarantees quality acoustics.
A hearing aid tool is available, safety is ensured. The sound information is subtitled or in written format.
Staff may have taken an introduction to French Sign Language (LSF).
The facilities dedicated to the hearing handicap are useful to everyone! They help, for example, some seniors with diminished hearing, etc.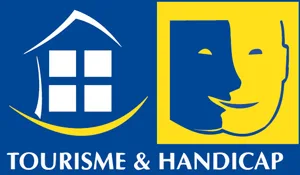 mental disability
The mental pictogram guarantees the safety of the place.
The appropriate signage and simple illustrations allow good location and understanding of the place.
Anxiogenic elements are neutralized or explained from the reception in a clear and precise way.
Find all the information (criteria, labeled sites, etc.) on the the Tourism and Handicap brand.
Source : site of the Ministry of Economy, Finance and Industrial and Digital Sovereignty.