A hike in the chain of volcanic hills or a hike in the Sancy tempt you? Nature, green volcanic landscapes attract you? Don't forget that you are going to hike in the mountains. Before leaving, check the weather forecast to avoid storms and heat waves. To choose your hiking route in Auvergne, it is important to adapt the difficulty of the route to your physical abilities and your training. The number of kilometers as well as the elevation are to be studied before putting on your shoes and leaving!

Choosing the right hike in Auvergne
Several hundred kilometers of paths are marked in Auvergne. Also you will find hikes of varying distances, durations and difficulties. Depending on the season, according to your desires (fauna, flora, panoramas, lakes, etc.) and your abilities, the Auvergne VolcanSancy Tourist Office will be able to guide you in your choice!
IGN maps and guidebooks are on sale in our reception desks. Also find hiking sheets and GPX tracks for download. Hikes in roaming (loop of the Domes, loop of Sancy, GR30…) over several days cross our territory and allow you to walk between lakes and volcanoes.
Also to be found throughout the year in Agenda, thematic hikes (volcanoes, snowshoes, etc.) accompanied by mid-mountain guides.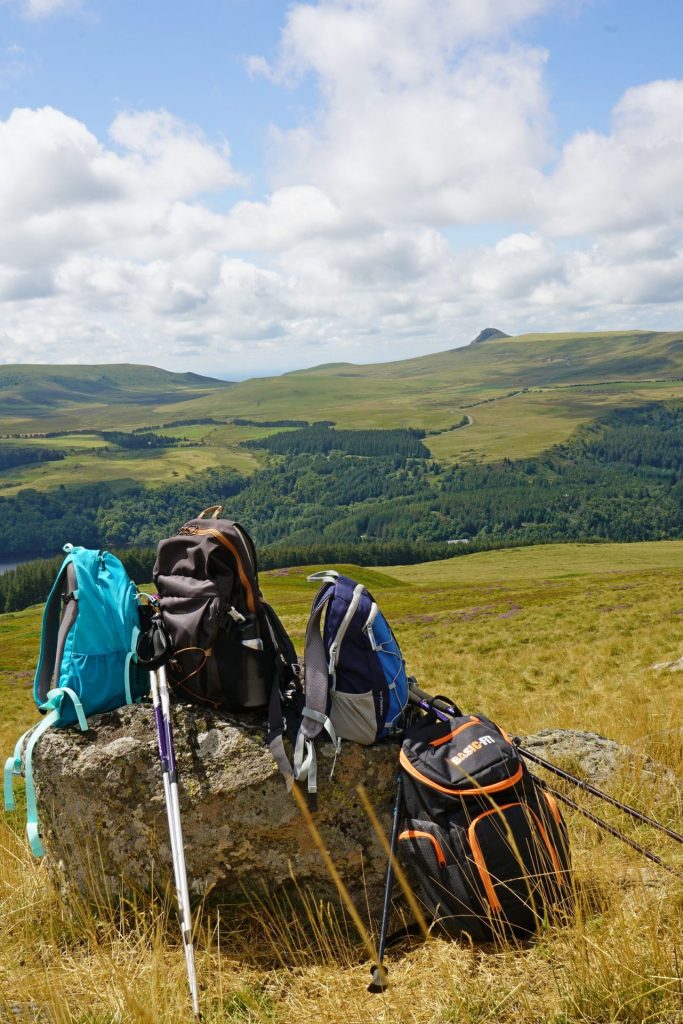 Our advice for hiking in Auvergne
Before leaving, check the weather forecast to avoid storms and heat waves.
Stay on the marked paths to avoid damaging the vegetation and weakening the soil.
Close the gates when passing through private property and bypass the herds.
Do not pick flowers and plants.
Be careful not to leave litter in your path.
Keep your dog on a leash to avoid damage.
Find out about the weather before setting off on a hiking or mountain biking weekend.
Wild camping is prohibited but bivouac (installation at sunset and departure at sunrise) is tolerated along a hiking trail with the prior agreement of the owner.
Provide at least a bottle of water, a hat, walking shoes, clothing adapted to the season and the altitude.
Don't forget your charged smartphone.
Mhikes, a guide application

Mhikes is a free app. GPS navigation is reliable even outside network coverage since once downloaded, the routes are available offline.
In addition, Mhikes provides you with content on the environment (nature, heritage).
Download the application from the App Store (Iphone) or Google Play (Android) on your smartphone
Create your account (with your email or with Facebook)
Choose your course on the map and download it (before going to the course)
Let yourself be guided to the start of the hike, then throughout your journey
To date, nearly 50 routes (out of the 27 municipalities of the Auvergne VolcanSancy territory) are referenced on the Mhikes application:
hikes lasting from 30 minutes to 5 hours
mountain bike routes
cycle route
Other courses are added regularly.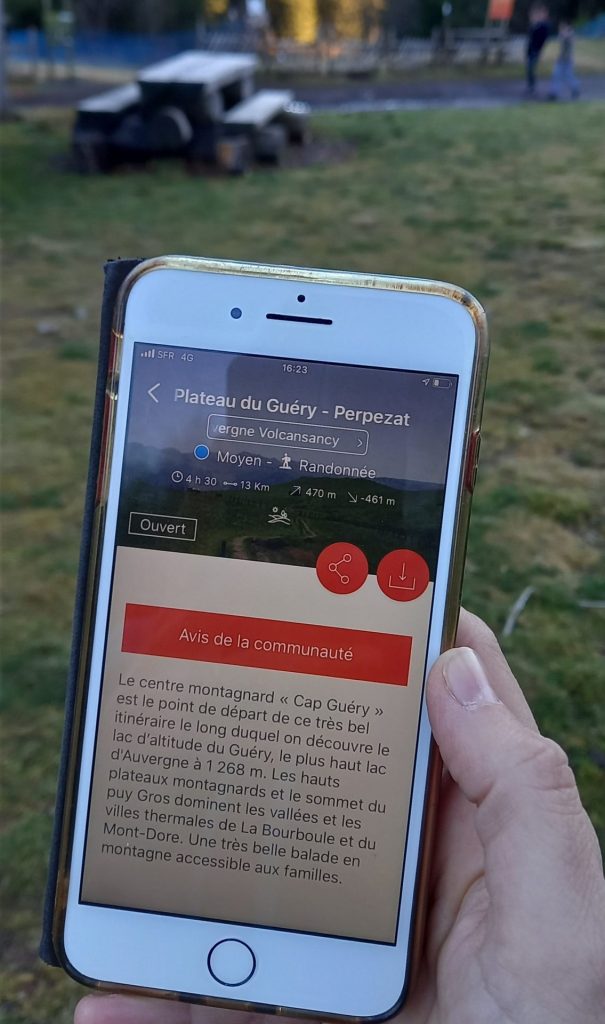 Operation carried out thanks to the financial support of the State and the Auvergne Rhône Alpes Regional Council