Auvergne is a great playground for cyclists and mountain bikers. Discover the walks and hikes by mountain bike and bike in the Puy-de-Dôme to do and choose your next outing. Find cycling and mountain biking circuit sheets for download!
The Auvergne VolcanSancy Tourist Office offers you the download of cycling and mountain biking circuits in the Puy de Dôme in Auvergne.
Mountain biking Puy de Dome
Summer pastures, hilly landscapes, river crossings, slaloms between volcanoes, Auvergne is also a land of mountain bikers! 1200 km of trails MTB are signposted in the Puy-de-Dôme and for all levels: gentle hiking, family or more athletic, you will easily find the mountain bike route, in Auvergne VolcanSancy, which corresponds to your desire and your level.
If you are considering a larger loop, GTMC-MTB step 14 crosses part of our territory. There GTMC "Grande Traversée du Massif Central en VTT" is 678 km of mountain biking to cover the Massif Central, from the volcanoes of Auvergne to the Mediterranean.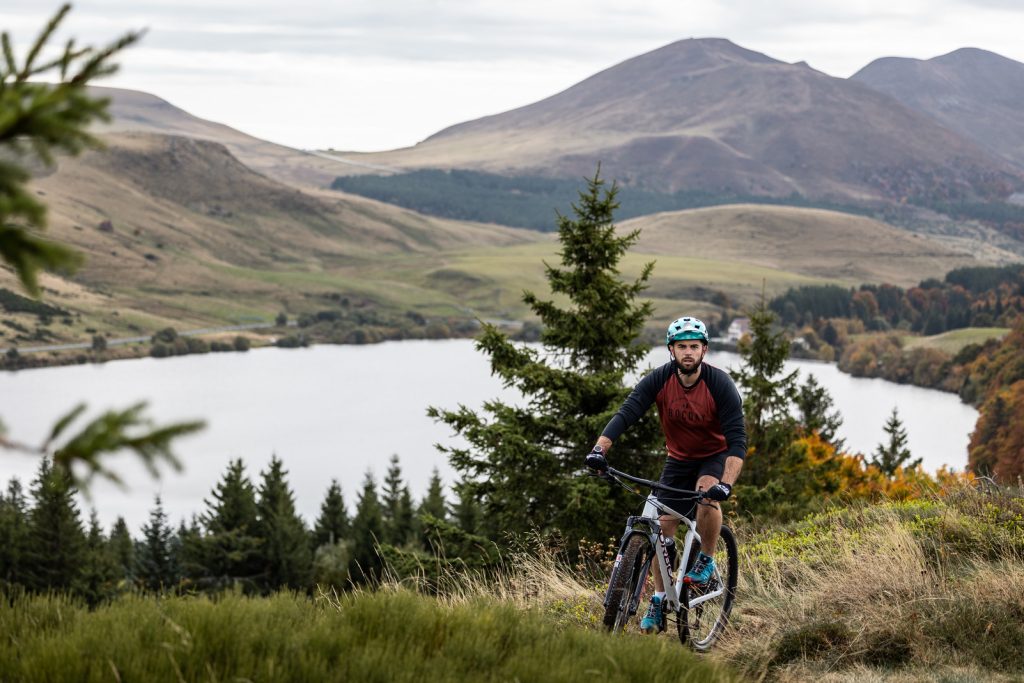 Road bike
La Grand Sancy cycle map lists 650 kilometers of roads to discover in the heart of volcanoes (8 loops from 38 to 151 km, 3 levels of difficulty).
In addition, a general map, published by the Departmental Cycling Tourism Committee and the Departmental Council of Puy-de-Dôme, includes 14 cycling loops from 36 to 85 km and the 10 unmissable passes of Puy-de-Dôme. In order to promote cycling on certain peaks in the department known for their beauty and the quality of the roads that criss-cross it, and to best reconcile the constraints of motorists and the comfort of cyclists, the concept of the shared road has been adopted. The Departmental Council has put in place appropriate signage to alert motorists to the presence of cyclists at the level of the passes. The latter, knowing that traffic remains open, are encouraged to remain vigilant.
To crisscross the roads of the department by bike, several cycling or mountain biking itineraries in the Puy-de-Dôme are available for download at Auvergne Destination Volcanoes.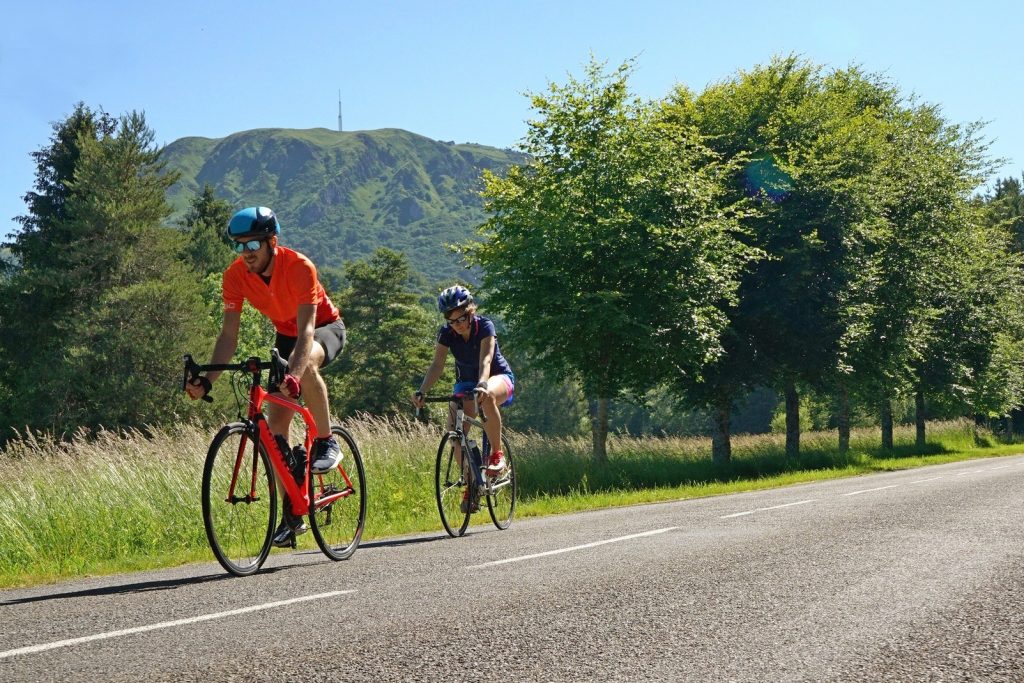 Mhikes a guide application also offers a large number of mountain bike circuits in the Puy-de-Dôme.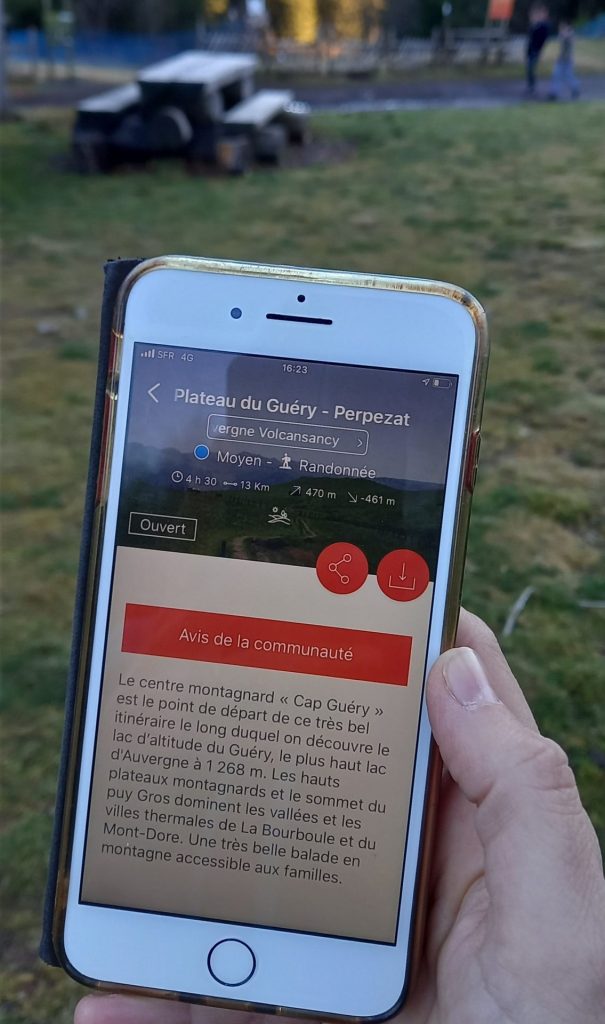 Mhikes is a free app. GPS navigation is reliable even outside network coverage since once downloaded, the routes are available offline.
In addition, Mhikes provides you with content on the environment (nature, heritage).
Download the application from the App Store (Iphone) or Google Play (Android) on your smartphone
Create your account (with your email or with Facebook)
Choose your course on the map and download it (before going to the course)
Let yourself be guided to the start of the hike, then throughout your journey
To date, nearly 50 routes (out of the 27 municipalities of the Auvergne VolcanSancy territory) are referenced on the Mhikes application:
hikes lasting from 30 minutes to 5 hours
mountain bike routes
cycle route
Other courses are added regularly.