Located halfway between the Puys chain and the Sancy massif, Orcival is a charming village surrounded by lakes and volcanoes. This must-see tourist destination in Puy-de-Dôme is the starting point for many outdoor activities all year round. It houses the Notre-Dame basilica, a jewel of Romanesque art, one of the "five major" Auvergne.
Many advantages
Heritage: Romanesque basilica, chapel, houses with turrets, castle
Outdoor activities in all seasons: fishing, hiking, cross-country skiing, snowshoeing...
Pilgrimage on Ascension Thursday
Surrounded by lakes and volcanoes
Tourist accommodation, shops and services, entertainment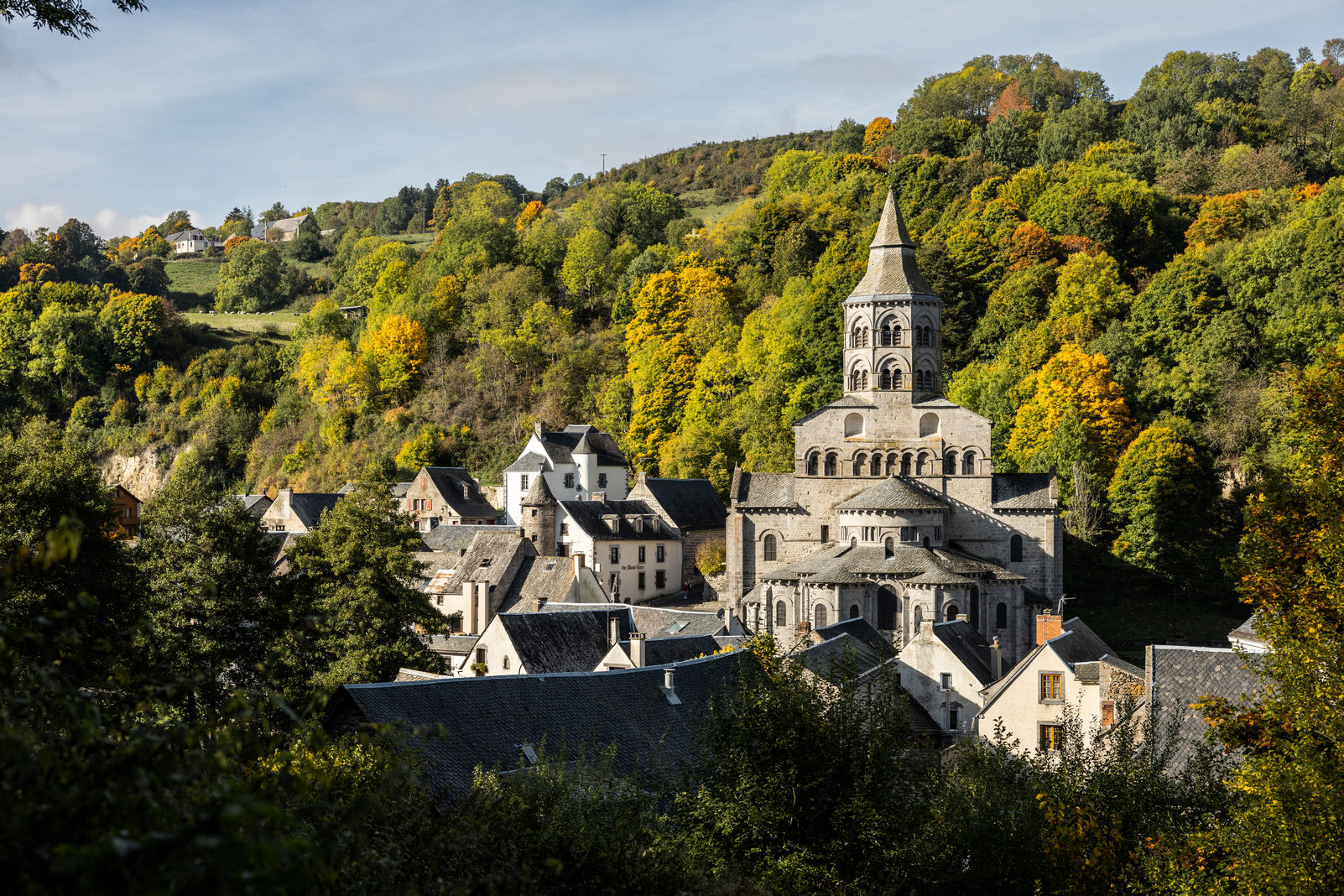 The Stations of the Cross at Orcival

The Way of the Cross from Orcival leads to the primitive church which was higher up the hill, near a sacred spring. At the top is a large white cross, erected in 1945 by prisoners who came by the thousands to Orcival, to thank for their release, Notre-Dame des fers.
A charming little village nestled in the heart of the Sioulot valley.
Village of Orcival
This village is nestled in the Sioulot valley.
A green resort
The village of Orcival has been labeled Station Verte for many years.
Station Verte is a tourist label created in 1964 by the French Federation of Green Stations and Snow Villages.
A Green Station is a welcoming territory in the heart of the land, recognized at national level as an organized Station offering meaningful stays, in favor of natural, authentic, humane and environmentally friendly tourism.
---
Discover Orcival
---
Map
Loading