Auvergne VolcanSancy, and more generally Auvergne, is a region rich in excellent cheeses recognized worldwide, such as St Nectaire AOP, Fourme d'Ambert AOP or Bleu d'Auvergne AOP. But what is a PDO? The Protected Designation of Origin certification, present on Auvergne cheeses as well as on a number of local products, guarantees the origin of the product as well as its method of manufacture according to strict specifications. This label also preserves the know-how and the inimitable taste of AOP cheeses, from Saint-Nectaire to Cantal AOP. Discover the list of Auvergne cheeses classified as well as their specificities!
St Nectaire Fermier or Laitier, one of the 5 AOP cheeses from Auvergne
On the Auvergne cheese route, St Nectaire AOP stands out among the 5 AOP cheeses of Auvergne as one of the most appreciated. Easily identifiable by its white or gray rind and its tender paste, the AOP Saint-Nectaire cheese is produced between Puy-de-Dôme and Cantal and comes in two distinct recipes:
the St Nectaire Fermier with raw milk;
St Nectaire Laitier with cooked dough.
With a diameter of around 21 cm and a weight of 1,7 kg, this rounded cheese is one of the jewels of Auvergne gastronomy. It is also used as an ingredient in many traditional recipes and is found in every meal.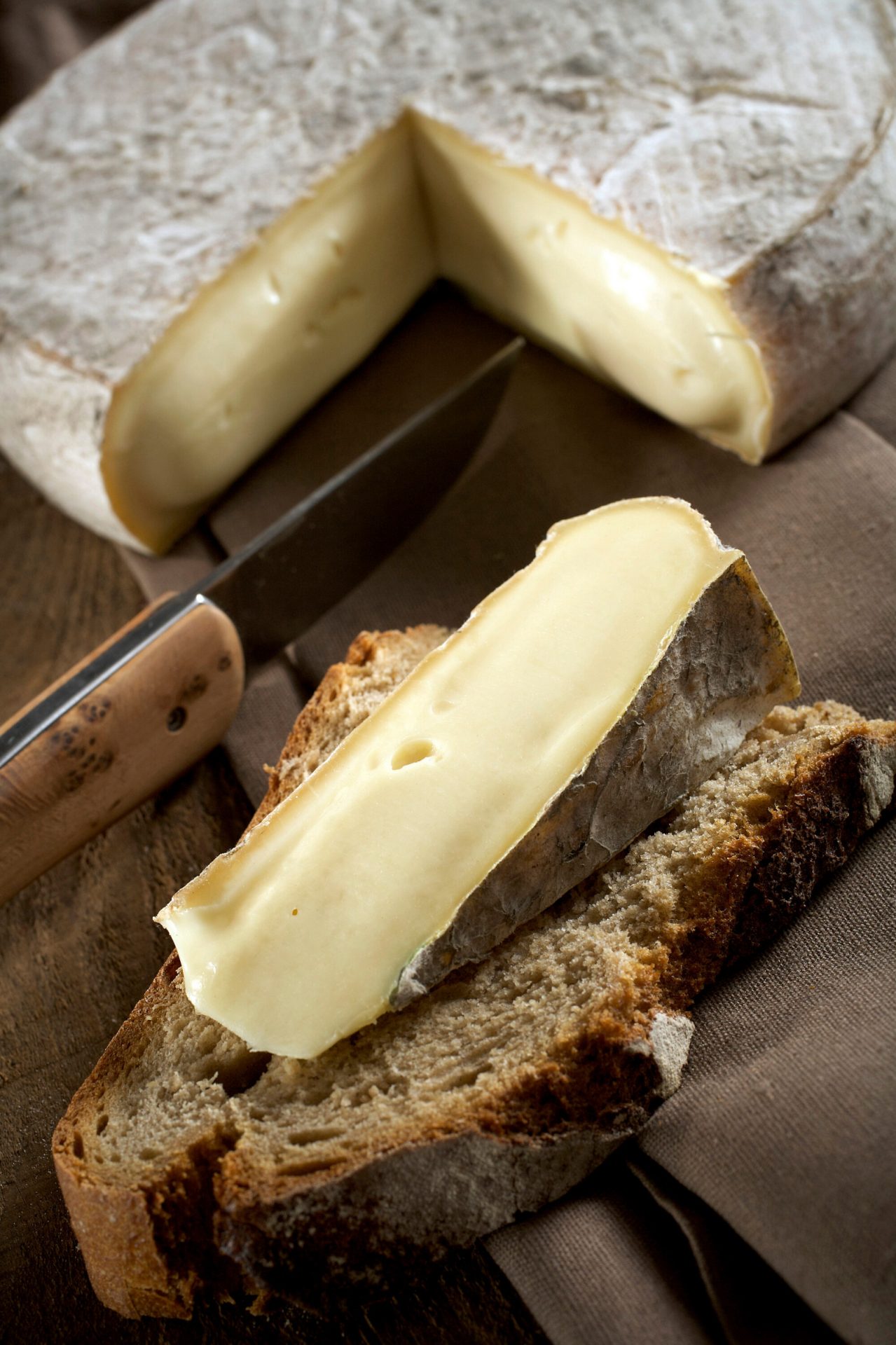 Cantal AOP: an essential stop on the Auvergne cheese route
Cantal AOP is a cylindrical hard cheese, produced in Cantal, but also in several municipalities of Puy-de-Dôme, Corrèze, Aveyron and Haute-Loire. Made from pasteurized milk or raw milk, this delicious Auvergne cheese has the particularity of being able to be consumed at different stages of aging, from 1 to several dozen months of ripening. From Cantal PDO young to old passing through the Cantal in between, the flavors differ and the scents are enriched. A fruity taste may tend towards spicy notes depending on age. It is all the personality of Auvergne that emanates from Cantal, one of the 5 AOP cheeses from Auvergne not to be missed.
The character of Fourme d'Ambert AOP
To fully understand the culinary treasures of Auvergne, you must explore the list of Auvergne cheeses as a whole. On your way, don't miss the unique flavor of the Fourme d'Ambert PDO, a blue and cylindrical cheese mainly produced in the department of Puy-de-Dôme, but also in part of Cantal and Loire. During your stay in Auvergne VolcanSancy, taste a slice of Fourme d'Ambert AOP, one of the most famous blue-veined cheeses! The unctuous texture of this fourme reveals a strong character, covered with an exquisite sweetness.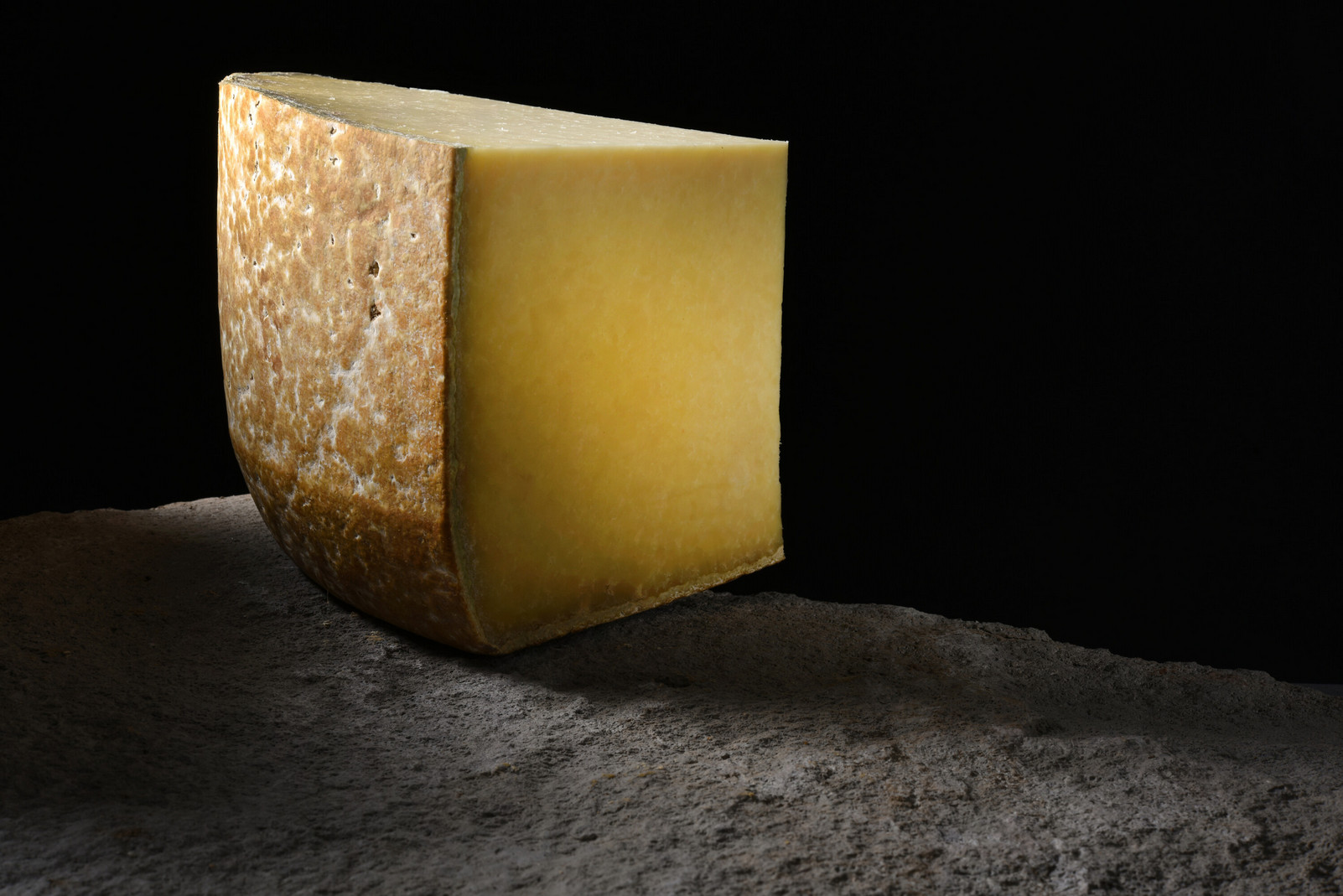 AOP Salers cheese: a hard cheese
If you like powerful cheeses with a unique personality, you can only love cheese PDO Salers. Especially since it is a completely local cheese, produced in particular in the Monts Dore, in the heart of Sancy. This cheese made exclusively from raw milk has a limited production period: from April 15 to November 15. Made on agricultural farms, AOP Salers cheese resembles Cantal while distinguishing itself with flowery aromas and a texture that is both firm and melting.
The sweetness of Bleu d'Auvergne AOP
With a creamy texture, Bleu d'Auvergne stands out among the best AOP blue-veined cheeses. Produced in Cantal, Puy-de-Dôme and an area of ​​Haute-Loire, this blue cheese offers delicate aromas of undergrowth and has a creamy paste. You will associate the Bleu d'Auvergne AOP with pear, honey or nut bread, but also with tomato coulis and basil. And why not decorate your dishes with Bleu d'Auvergne PDO ? On the Route des Fromages d'Auvergne, you will find many operators and cheese makers offering sales and tastings for moments of pure conviviality: these culinary walks will delight couples, friends and families on vacation in the territory of the Auvergne VolcanSancy.
Auvergne cheese route: a tourist journey
You have understood: each reference on the list of Auvergne cheeses has its own particularities. To discover the 5 AOP cheeses from Auvergne, follow the dedicated tourist route and punctuate your days with local tastings as the destinations ! From farmhouse St Nectaire to Salers, there's something for everyone!