Located in the Regional Natural Park of the Volcanoes of Auvergne, near St-Donat, the peat bog of Jouvion is the reflection of traditional human agricultural activity in the middle mountains.
The sensitive natural area of ​​the Jouvion peat bog
Long grazed or mown, it was abandoned in the 2000s. Bought by the department and the municipality of St-Donat, it is now protected as a sensitive natural area. Thus, a respectful agriculture of the bog and the riparian meadows is encouraged, and measurements of the evolution of the animal populations and the rare plants that live here are carried out.
A short and comfortable path allows the visitor to discover a pioneer environment (a pond created from scratch) to understand how the fauna and flora appropriate young natural environments.
To remember
Dogs must be kept on a leash.
Hiking
During this hike, you can discover the peat bog of Jouvion.
Discover more
Location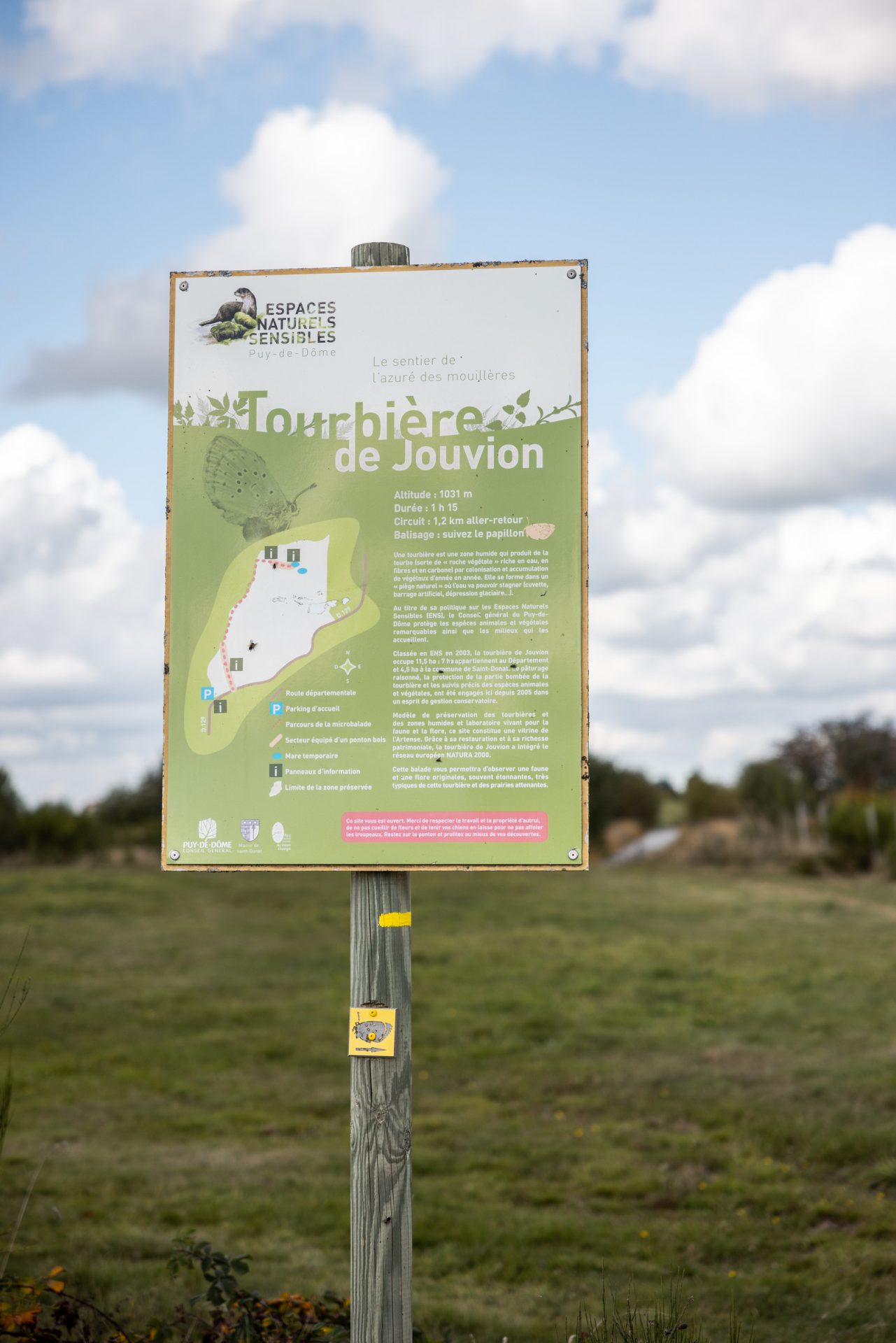 From Saint-Donat follow the D25 towards Bagnols, then the D129 towards Peut and Jouvion
From La Tour d'Auvergne, follow the D129 towards La Pruneyre and Jouvion
From the car park, access is a few minutes on foot.
For walkers, a 10 kilometer hike from the village of Saint-Donat passes close to the bog.
Loading