Try the experience of living a night surrounded by nature in a treehouse in Auvergne, lit by candlelight. In winter, in the early morning, put on your skis or snowshoes, make a snowman or have a snowball fight. In spring, let yourself be woken up by the chirping of birds. As a couple or as a family, which of these tree houses in Puy-de-Dôme will you choose?
Wooden hut at Lac de Guéry, in the Sancy massif?
If you are looking for pure nature, basic equipment and have a small budget, you will opt for the Guéry cabins.
In the Guéry forest, near the highest lake in Auvergne.
Wooden huts welcome you for one or more nights at almost 1300 meters above sea level. Depending on the season, you can practice many activities: hiking, fishing, cross-country skiing or snowshoeing...
The two huts: with an area of ​​16m², without water or electricity, equipped with a wood stove, a gas stove. Plan your sleeping bag and your towels, as well as a flashlight and your meals.
The site: on the banks of the highest lake in Auvergne, Lac du Guéry, you will enjoy superb views of the volcanoes (Chaîne des Puys and Massif du Sancy) by taking the cross-country ski trails or snowshoe routes (rental equipment on site) in winter, and hiking trails the rest of the year.
The budget: from 78 €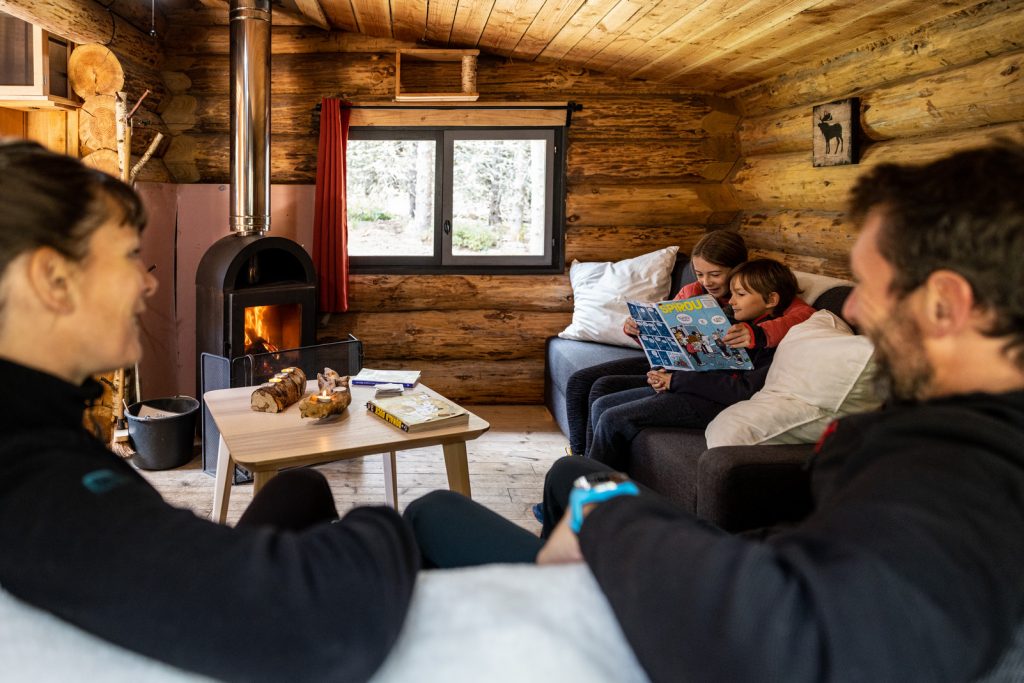 Wooden hut in the trees, in the Puy-de-Dôme, at La Tour d'Auvergne?
If you want to discover the feeling of sleeping perched in a tree more than 5 meters above the ground (up to 14 meters depending on the cabins), your choice will undoubtedly be the Volcano cabins, original and aesthetic.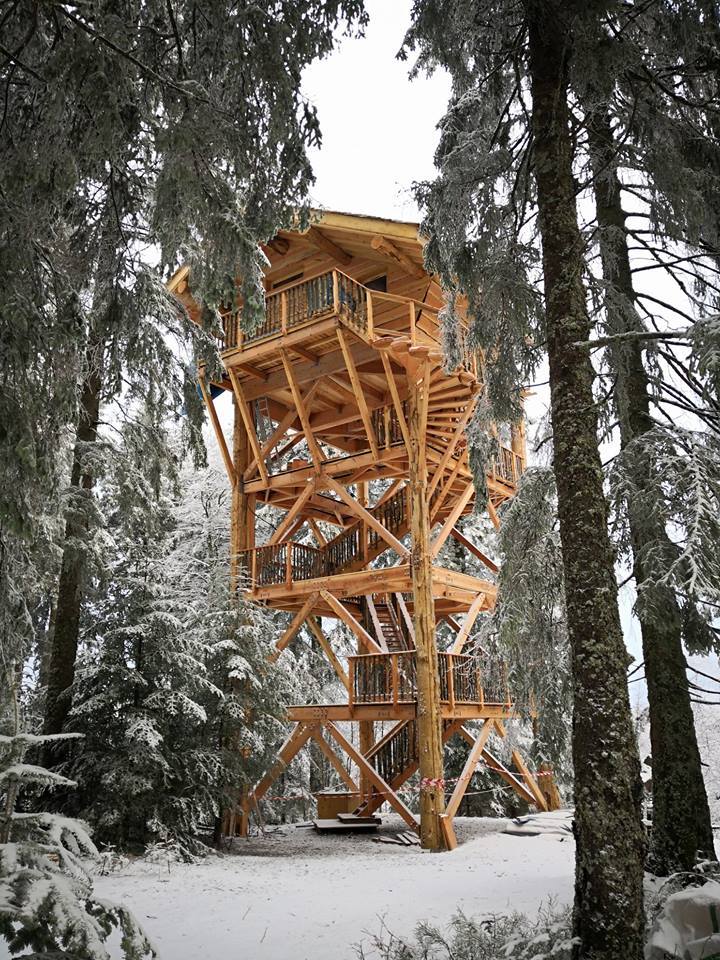 The six huts: heated and equipped with dry toilets (with the exception of the spa hut), bed linen and towels are provided as well as torches and candles.
The site: in the heart of the Stèle woods in the Sancy massif, you will enjoy the Nordic area in winter (cross-country skiing, snowshoeing) with the possibility of renting equipment on site, mountain biking circuits and orienteering courses , hiking departures for an active and natural stay.
| Prices | Min. | Max. |
| --- | --- | --- |
| Flat rate | 250 € | - |
Hut on stilts at La Guinguette, just a few kilometers from the Sancy massif and Bort-Les-Orgues?

If you are looking for huts accessible to all, built in a local wood by a local craftsman, with beautiful decoration, your choice will undoubtedly be the huts on stilts at La Guinguette.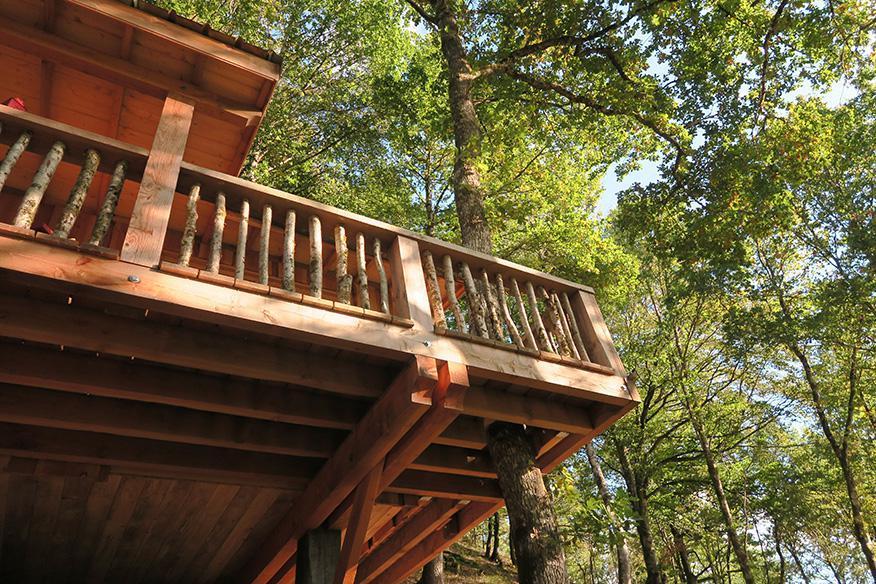 The three huts: built on stilts, access is on foot. Without water, electricity or toilets, they each have a private bathroom in the reception building. Comfortable and heated by a wood stove; beds are made on arrival and towels are provided. Access to the wellness platform consisting of a Swedish bath and a sauna
The site: in the extreme south-east of the Puy de Dôme department, La Guinguette is halfway between the major tourist sites of Haute-Corrèze and the Massif du Sancy, where you can practice various activities (nautical, fishing , gold panning, hiking, mountain biking, winter sports).
The budget: from €140 (breakfast included, access to the Swedish bath and sauna included)
All our unusual accommodations