Do you like sports ? Are you planning to come to Auvergne for a sports holiday? Whether you come with family, friends, or with a sports club, it is possible to organize a trek in Auvergne.
A weekend hiking in Auvergne
There are a multitude of hiking trails around the Sancy. The department is also crossed by two long-distance hiking trails. This allows for a full weekend of hiking. If you are a beginner in this discipline and you do not want to tackle the GR directly, you will find other trails. All these paths are regularly maintained and listed on our site so that you can prepare your hiking weekend easily.
So much to see...
9

offers
bivouac
In the Auvergne Volcanoes Regional Nature Park, wild camping is prohibited. However, the bivouac is tolerated (except in the nature reserves) only within the framework of an itinerant hike and by respecting the following rules:

It is tolerated under tent for one night (from sunset to sunrise) or at most for the duration of bad weather likely to endanger hikers. During the summer period the tent must be set up after 20:00 p.m. and taken down before 8:00 a.m.
The location of the bivouac must be located on the edge of the forest (to preserve the grass and the herds) excluding the slopes, craters and summits of volcanoes or otherwise indicated on the ground.
The use of a portable gas stove is tolerated in the most secure possible setting: stability, distance from flammable materials (very dry materials such as dead leaves, resinous needles, dry grass, etc.). Other types of mounted or ground lights are prohibited.
No waste should be left on the grounds (including toilet paper).
With the authorization of the person who has the enjoyment or the property of the ground.
In addition, in some sectors there are bivouac areas.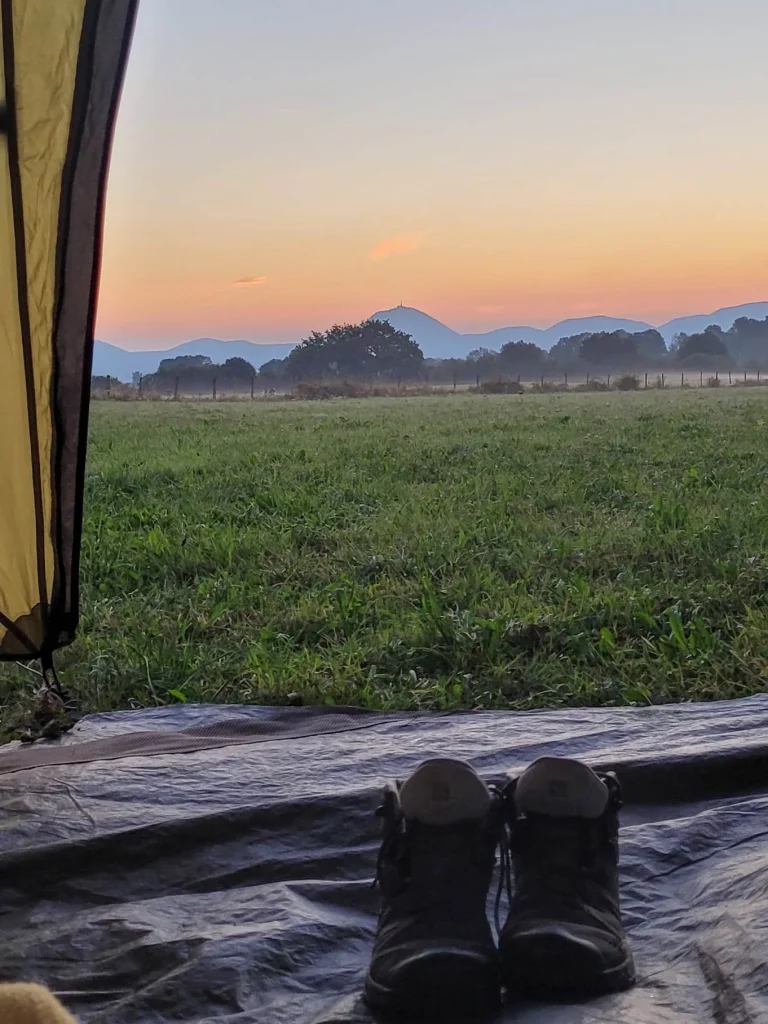 ---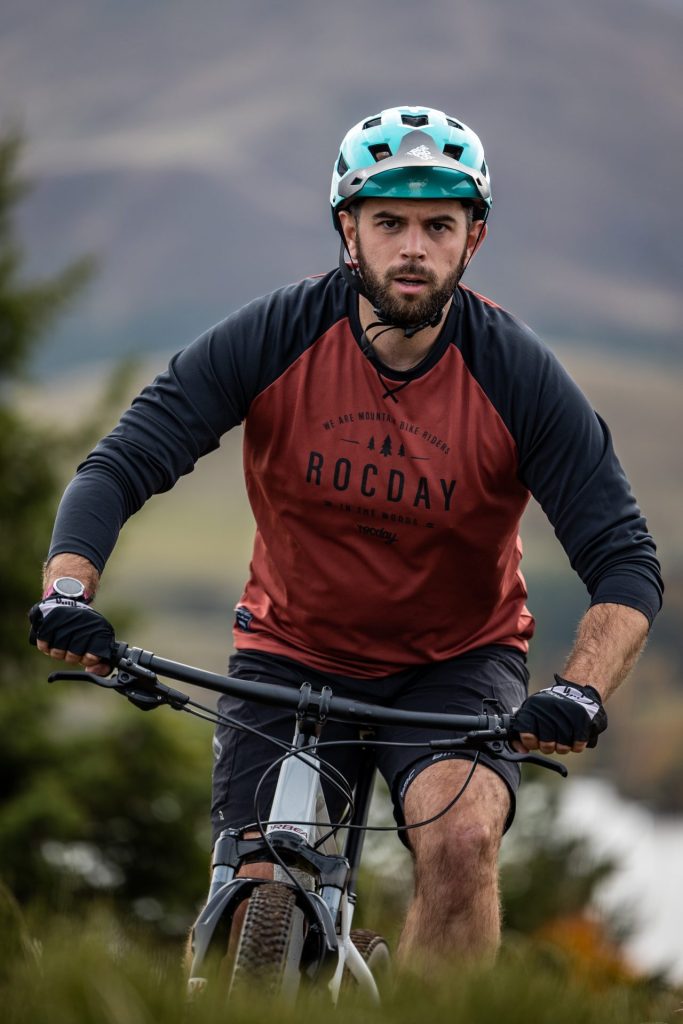 Mountain biking in Auvergne is exhilarating.
Volcanoes offer a playground for all levels.
In the forests, on the plateaus, at the bottom of the valleys, no path resembles another. Between downhill and uphill, mountain bikers give it their all over a day or several days. Indeed, the more adventurous can organize a real trek in Auvergne.
Discover the different plots on our site. If you prefer long distances, try the Great Crossing of the Massif Central or just one step.